PA Shorthorn Breeders Assoc.
Welcome to our website, www.pashorthorns.com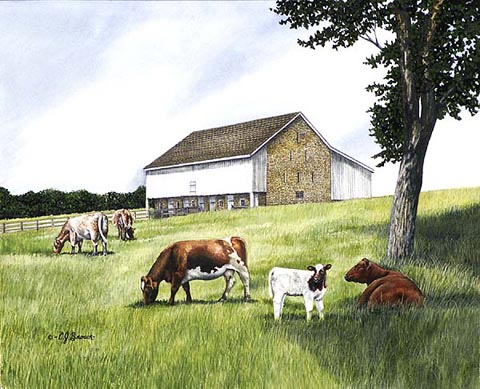 Photo above is Shorthorns In Pennsylvania painted by noted artist C.J. Brown
2016 Pennsylvania Farm Show Champion Bred and Owned Female
Congratulations to Kali Rankin on her 2016 Pa Farm Show Grand Champion Bred & Owned Heifer.
Congratulations to Dylan Bomgardner of Annville, Pa. on his Champion Bred and Owned Shorthorn Heifer at the 2015 Pennsylvania Farm Show.
Click Here For Business Cards Of Sponsoring Pennsylvania Shorthorn Farms